One of my favorite movie scenes of all time happens in the cinematic retelling of the story of Apollo 13. After their lunar landing was aborted when an oxygen tank exploded on the spacecraft, the NASA leaders back in Houston hear those now famous words come over the radio waves: "Houston, we have a problem."
Flight director Gene Kranz (played by the great Ed Harris) is discussing a solution with his team when he overhears two NASA directors discussing the low chances of survival for the crew. Kranz finally overhears one of them say, "This could be the worst disaster NASA has ever experienced."
Kranz calmly turns around and directly addresses him by retorting, "With all due respect, sir, I believe this is going to be our finest hour."
I remember watching this for the first time when I was younger and being immediately inspired by Kranz's hope and optimism in the face of such negative uncertainties. This scene became etched into my own heart and mind, and I have found myself uttering this powerful line during discouraging times.
Europe's dark spiritual state
When I think about the spiritual state of the continent of Europe, it can be easy to feel this sense of discouragement and hopelessness. In the United Kingdom, a recent survey reported that 62% of those between 18-24 claim to have "no religion."
Beautiful churches all over Europe are now mere tourist destinations
In France, 40% of the population outrightly denies the existence of God, and only 27% hold to any kind of belief in Him at all. Beautiful churches all over Europe are now mere tourist destinations or are sitting completely vacant with no one coming to worship in them any longer.
Most of us in the United States have seen the religious decline in Europe lead to a tragic cultural decline as well. It is alarming. On top of all this, anti-Semitism and acts of violence against Jews are both on the upswing. It is easy to conclude that Europe is sinking into a very dark future.
It is in light of all these discouraging realities that I remember the bold words of Gene Kranz: "With all due respect, I believe this could be Europe's finest hour."
This could be Europe's finest hour
I do not utter this with some whimsical level of blind hope, however. Contrary to most of what I have already written here, Europe as a whole is actually MORE Christian today than it was 100 years ago. How can this be, in light of such negative statistics we all are familiar with? It is because Christianity in Eastern Europe is thriving!
The Prime Ministers of Hungary and Poland are both committed Christians. In Russia, over 1,000 churches per year have been opened since 1988. In January, Dr. Wayne Wilks and I met the pastor of an evangelical network with over 700 churches in the Russian-speaking world. They are growing quickly, and thousands of people are coming to faith each year.
Friends, there is a great revival happening in Europe. Contrary to what we hear or see in the media, faith in Jesus is growing and deepening — largely in Eastern Europe. This is why we at MJBI are so excited to be investing ourselves heavily again in Europe!
Our work in Europe
We are launching Europe's first ever Messianic studies seminary degree in Poland this October. Amongst a growing church network in France, we are doing two Israel seminars this year. We are building a relationship with a dynamic new theology school in Switzerland. And we are seeing God expand Jewish ministry through our long-time MJBI European directors, Valentin and Tatyana Sviontek, as their congregation has just bought a building for their growing ministry in Odessa, Ukraine.
Join with us in praying, supporting, and advancing this great Gospel of Yeshua in Europe! We need your prayers, friendship, and financial support as we pioneer these works in 2018. As the season of Passover is upon us, we are believing in hopeful expectation for a modern-day spiritual liberation of Europe — to the Jew first, and then to the nations!
With great hope and excitement,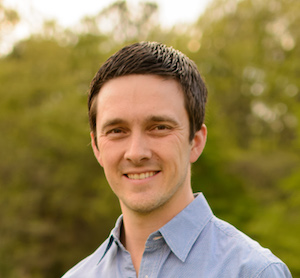 Nic Lesmeister
President & CEO
Partner with our work in Europe
---
---
Tags: Europe • MJBI Schools • Poland • Ukraine