Where is God?
That's a question that has occupied the minds of theologians, philosophers, and everyday people for ages. It's also a question that confronts us when we read the biblical Book of Esther. The events described there serve as the backdrop to the celebration of the Jewish holiday of Purim.
In short, the story goes like this. In Susa, the capitol city of the vast Persian Empire, a king known as Xerxes (Ahasuerus in Hebrew) selected a young Jewish woman named Esther (Hadassah in Hebrew; Esther 2:5-18) to be his new queen. Meanwhile, a chief minister of the king named Haman had become angry at Esther's cousin, Mordecai, because Mordecai, a Jewish man, refused to bow down and pay homage to Haman. Haman determined that he would release his anger not only upon Mordecai, but upon all of Mordecai's people, the Jewish people, who lived within the empire. Haman's plan to annihilate the Jewish people was set in motion (Esther 3:1-15).
In response, Mordecai encouraged Queen Esther to utilize her influence by petitioning the king to put a stop to Haman's plan. This was a dangerous strategy because no one was permitted to simply approach the king without being officially summoned by him (Esther 4:1-17). After calling upon the Jewish community to fast on her behalf prior to approaching the king, Esther entered the king's chambers and the king received her favorably (Esther 5:1-5).
When the time was right, Esther revealed to the king that she was Jewish and that Haman had sold her and her people to destruction (Esther 7:1-6). King Xerxes responded by sending Haman to his death on the gallows that Haman had ironically built for Mordecai. The king also granted the Jewish community the right to rise up and defend themselves against their enemies (Esther 7:7-8:14).
Not only were the Jewish people spared, but they emerged victorious (Esther 9:1-19)!
Because what was to be a day of annihilation became a day of salvation and triumph, the Jewish community of Susa instituted the annual holiday called Purim (Esther 9:20-32). Purim means "lots," because lots had been cast in order to determine the day on which Haman's evil plan would be executed.
Since at least the middle ages, Jewish people all over the world celebrate the joyous holiday of Purim by publicly reading the Book of Esther, traditionally called "the Megillah" (that is, the Scroll [of Esther]). The reading is performed in a spirited way with great cheering for the heroine (Esther) and hero (Mordecai), but boos and hisses (often with the aid of noisemakers called "groggers") for the villain (Haman).
Sometimes the story is acted out, often in a whimsical manner, in the form of a play, traditionally called a "Purim Schpiel." Purim partygoers frequently don costumes to enhance the levity of the day. They enjoy traditional pastries called hamantaschen, triangular-shaped cookies with a sweet filling, which serve as a reminder of Haman's failure to destroy the Jewish people. Celebrants also exchange gifts with one another, and donate to charity, as an expression of peace and goodwill toward neighbors—a great contrast with the hate and violence that Haman sought to direct their way.
Notice that in my synopsis of Esther above, I never mentioned God. That is because the Book of Esther itself never makes reference to God. In fact, it is the only book in the entire Bible in which you will never find the mention of God.
This has not gone unnoticed by traditional Jewish commentators, who find a wordplay between the name "Esther" and the similar-sounding Hebrew word "hestir," which means "hidden." They say that although God is never mentioned in Esther, God is at work behind the scenes. Surely there are no coincidences here. Every twist and turn in the book leaves no doubt that there is an answer to our initial question, "Where is God?" God is ever-present. Even if we don't see God, feel God, hear or say God's name, God is there. And, God is working, sometimes below the surface of our own understanding, toward making good on His promises and establishing His ultimate plans.
But, there is another question that confronts us through the Book of Esther during Purim; namely, where are you?
In the Book of Esther, God works through people, most notably Esther herself. The well-known verse emphasizes this: "For if you keep silent at this time, relief and deliverance will rise for the Jews from another place… . And who knows whether you have not come to the kingdom for such a time as this?" (Esther 4:14). In other words, Mordecai poses the question to Esther: where are you on the challenge of standing up for God's promises and people? What choice will you make?
That question surfaces rather frequently in the Bible in different forms. God's first question to humanity was, "Where are you?" (Genesis 3:9). Yeshua asked Peter, "Who do you say that I am?" (Matthew 16:15). In other words, "Where are you in your heart concerning me?"
Where are you?
That's the question each one of us would do well to consider at this season. The Book of Esther may implicitly answer the question, "where is God?" but the book can't answer the question, "where are you?" That is a question we have to answer for ourselves continually along the journey of our walk with God through our Messiah Yeshua. Are we on that journey? Are we following closely behind Yeshua, our guide?
There is a lot that God is doing today that he wants to accomplish through us. God wants to radically reshape conventional understanding about Yeshua's rightful place among his own Jewish people. God is working to equip a new generation of Messianic leaders to teach and shepherd the people of Israel within the sheepfold of faith in Yeshua, the great Shepherd.
God wants to reveal himself to your friend, with whom you have considered sharing the hope that is in you. He wants to show his love to his underprivileged children: Holocaust survivors, orphans, and widows in Israel who do not know where they will get their next meal; children in under resourced communities at home or abroad who do not have adequate access to education, health care, justice, or even clean water. The list goes on.
So, where are you?
What does God want to do about these great needs through you? To apply to our lives the timeless challenge that confronted Esther: who knows whether you have not been equipped and inspired in your particular context, with your distinctive personality, giftings, callings, and influence, for such a time as this!
---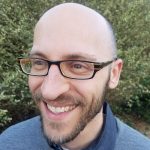 Seth N. Klayman, Ph.D., is rabbi of Congregation Sha'arei Shalom ("Gates of Peace"), a Messianic Jewish synagogue community, located in the Research Triangle area of North Carolina, and adjunct professor of Jewish Studies at The King's University in Southlake, Texas. Seth lives in Cary, North Carolina, with his wife, Rachael, and their three children. He can be reached at
[email protected]
.
---
For an authentic recipe from Yiddish Mama's Kitchen, click here: Yiddish Mama's Kitchen
---