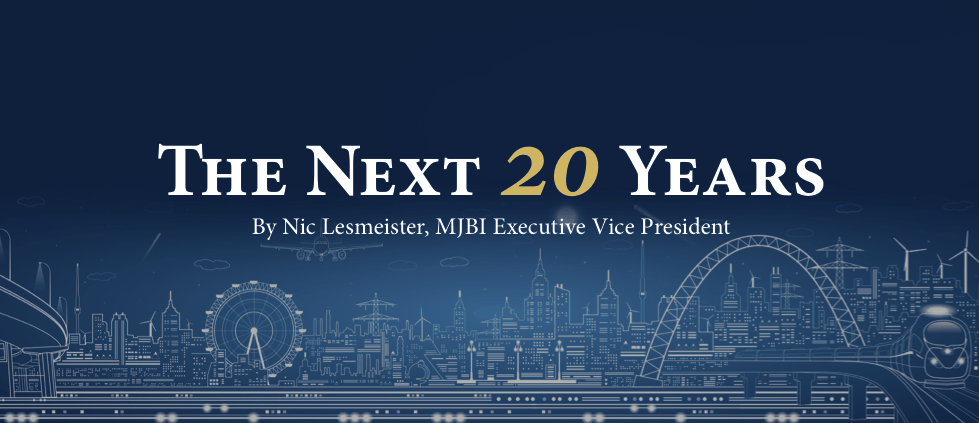 I drive a 2007 Chevrolet pickup truck—a Texas Edition Silverado, to be specific. This is an important point for any self-respecting Texan to make to our "foreign" (non-Texan) readership. Even though it just broke the 100,000-mile mark a couple months ago, to me it still feels like a new vehicle. Yet, when I stop and do the math, it shocks me to find out that it is nine-years-old. It is amazing how something old can still feel so new.
A similar feeling has been shared this year in the MJBI offices as we have been planning the 20th anniversary celebration for our ministry's annual banquet November 10. Reflecting on how faithful the Lord has been the past 20 years has been encouraging and faith-building as we look towards the NEXT 20 years.
When I started with MJBI last October, I sensed strongly from the Lord that we needed to start praying for vision for these "next 20 years." Everything that MJBI has accomplished from 1996-2016 has built a foundation that will propel us into even greater ministry in the years to come. We have been active in 13 countries, with more than 25 Bible schools and over 1000 graduates. And those MJBI graduates have planted numerous congregations in Jewish communities around the world. Our online School of Messianic Theology program (SMT) has reached into 37 countries and is available in three languages.
This fall, we will launch the Kadima program internationally. This will be the first collegiate-level Messianic Jewish theological program outside of America ever. After three years of study, we hope to graduate the first MJBI bachelor's level graduates. And by the end of 2017, MJBI will have raised up the first person on the African continent with a Master's degree in Messianic Jewish studies.
By faith in the coming years, we plan to translate the SMT program into at least three new languages – Spanish, Hebrew, and an Asian language. We're strategizing the launch of Kadima programs in Ukraine, Zimbabwe, and beyond! And we plan to continue engaging the church worldwide about the Jewish roots of Christianity through various online educational initiatives and website and social media campaigns. All of this will further expand our efforts to bless the Jewish people and raise awareness for the Messianic Jewish movement.
If there's one thing we are not lacking, it is vision for the future! The next 20 years will be the most dynamic the earth has ever seen. The Kingdom of God continues to expand, and Israel continues to be at the heart of God's plan for world redemption. I encourage you to partner with us as we move zealously into the next 20 years, embracing God's destiny for MJBI!