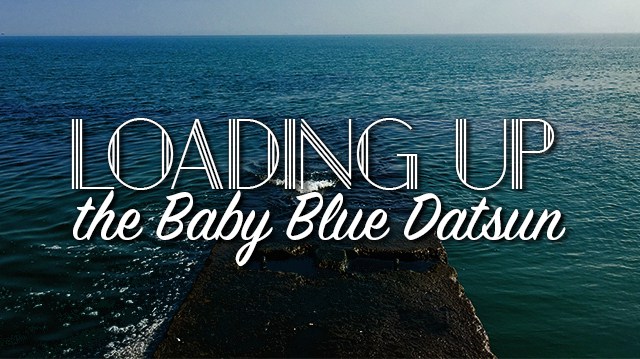 I just returned from Myaki, Ukraine, the place where the Messianic Jewish Bible Institute was birthed nearly 20 years ago in a fishing village 45 minutes outside of Odessa.
I revisited nearby apartments and village houses where we lived and retraced the remote Ukrainian roads where my old baby blue Datsun van used to die in the middle of the frigid snowy winter. I repaired it by pulling off the road and blowing out the fuel filter. Yes, with my lips. There was not another such filter in all of Ukraine, so I had to improvise.
The house I secured before my family arrived was in a small village. So happy with the rental agreement of $50 per month, I gleefully imagined how much money we would save. Upon Bonnie and Julia's arrival, we soon discovered why it was such a good deal. The water, electricity, phone, and gas rarely worked. To make matters worse, the landlord would occasionally show up to take a bath and then come out and talk to us in a speedo.
We saw the writing on the wall, so we moved in with Valentin and Tatyana Sviontek, our MJBI co-pioneers and heroes. Together with our four children, one student, two cats, and one bird, we snuggled together into this VERY small two-bedroom apartment with one tiny bathroom. Mine and Bonnie's bed squeaked so much the whole apartment heard our every move. It got worse when one of the cats regularly vomited on my pillow.
Shortly after, just like the Beverly Hillbillies, we loaded all our worldly goods into Baby Blue, and moved to Myaki, the first location of the MJBI.
Myaki means "lighthouse" in Russian. But this place did not seem light. It was formerly a communist indoctrination youth camp. On the contrary, the darkness was about to get darker. Those were difficult days filled with spiritual opposition. As I reflect, I am amazed at God's grace. Aren't His ways so contrary to ours?
God sees the potential of what He intends to happen even in the darkest days. Little did we know the light that would eventually extend from this place to the ends of the earth.
Whatever you are going through, take hope. Keep loading up Baby Blue. And don't give up. A testimony is being formed that will bring glory to God. You may be the only ray of encouragement in the darkness around you, and you may not realize how desperately the world seeks your light!
Would you consider sharing a portion of your treasure today? Your contribution helps us continue to shine the light in darkness where Jewish people around the world await Messiah's appearance. Thank you for your liberal gifts to extend light to God's ancient people around the world. Your sacrificial offerings give us courage to keep on the journey.
With much love and appreciation,

Support the MJBI