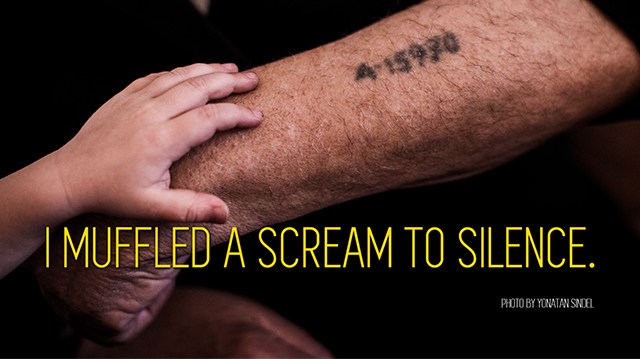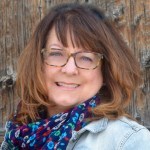 Side-by-side on a rickety and scarred wooden bench, we peeled potatoes together nearly every day for a year. As a young adult, I worked on a kibbutz near Petach Tikvah, Israel. Golda, my co-worker, was a Holocaust survivor.
Narrowly escaping from a concentration camp, Golda fled to Israel as a young adult. She never mentioned the war or imprisonment. But I will never forget the day Golda pushed up her sleeves in the kitchen, exposing her green tattoo—crudely scrawled on the tender flesh of her forearm.
My eyes fell on the numbers coldly assigned to her. I muffled a scream to silence; and my eyes welled with tears as I turned away, pretending not to have discovered her secreted tattoo that was hidden in plain sight. It was living proof of the most heinous crime against the Jewish people ever perpetrated.
With multiple survivors, tattoos, and testimonies, it is hard to conceive that Holocaust denial exists! As a believer and lover of Israel, I am aware of the need to know how this lie gains momentum. Recently antisemitismwatch.com published on article titled, "Contemporary Holocaust Denial and Its Role in Anti-Semitism."
Holocaust denial, though not a new phenomenon, remains a matter familiar to many in the modern world. However, in the contemporary social media age it has taken on a new vigor and potentially a wider meaning. William Allington, a PhD Candidate in Jewish Civilization at the University of Sydney, "It's self-serving to whomever is denying it…it's used to discredit the state of Israel, and rekindle Anti-Semitism," he said. "In fact, Holocaust denial is a modern form of Anti-Semitism."
The only form of anti-Semitism that is worse than Holocaust denial is to keep silent about Yeshua as the long-awaited Messiah. The Messianic Jewish Bible Institute plays two important roles in fighting Holocaust denial and anti-Semitism: 1) We regularly reach out to honor, feed, and aid Holocaust survivors globally, and 2) we show the way of salvation through Yeshua by preparing leaders for the Jewish harvest.
Join me in fighting the ugly lies of denial that have the power to turn into hateful ethnic crimes. Your partnership strengthens our resolve to bring light to those who are deceived or wait in darkness. "For Zion's sake I will not keep silent…till her vindication shines out like the dawn, her salvation like a blazing torch" (Isaiah 62:1).
The ugly green tattoo of Golda still brings tears to my eyes, and it served as a wake-up call—I cannot keep silent. Please give a generous gift to the MJBI today for people like Golda. Together we must identify the enemy who endeavors to hide historic truth that looms in plain sight. Let our united efforts expose these lies that Yeshua may be revealed. Your gift speaks for those who cannot!
For Zion's sake,
Bonnie Saul Wilks
Senior Writer
Support the MJBI